Hello pretties!
how are you? Here it is the second part of the anime list of this season, yeah other cute anime to watch
(❀◦‿◦)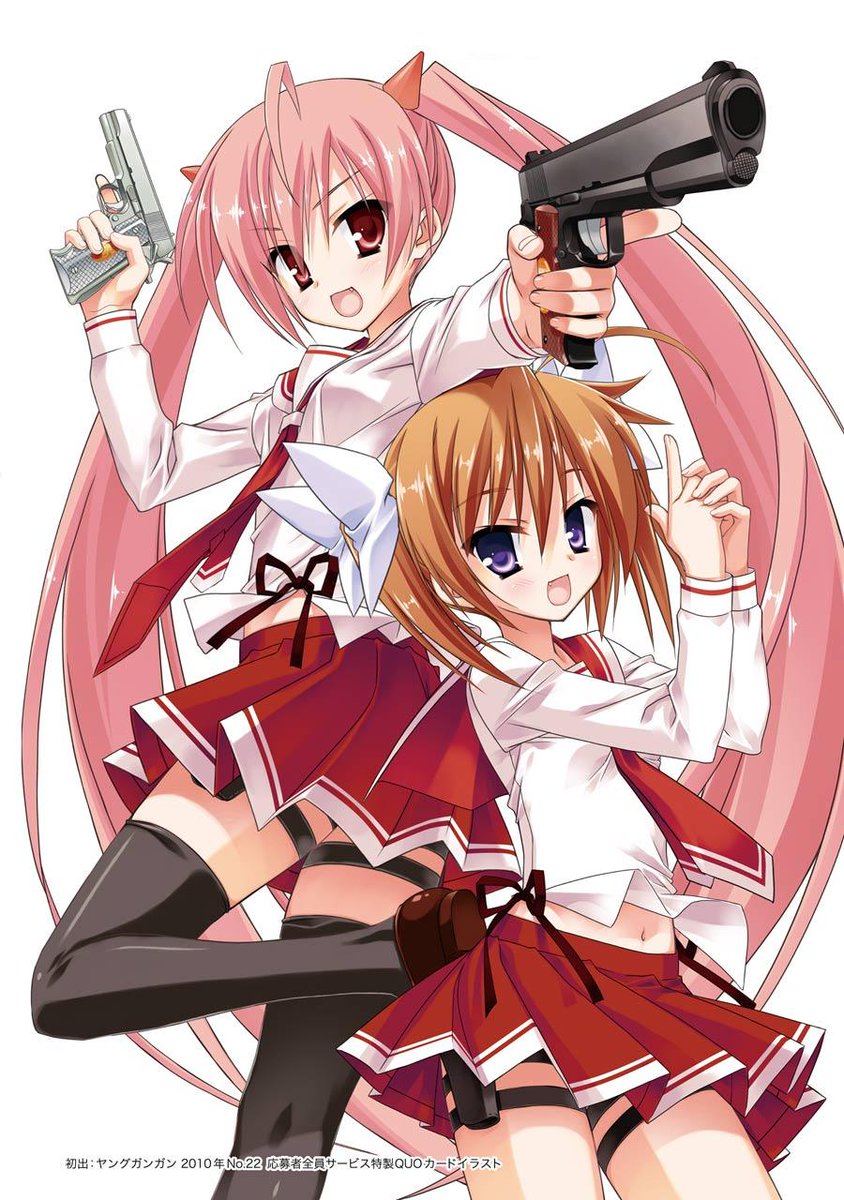 Hidan no Aria AA
๑
site
The story revolves around Akari Mamiya, a first-year E-rank student at Tokyo Butei High School who aims to become a Butei and idolizes her S-rank upperclassman Aria H. Kanzaki. The high school has an "Amica" system where one upperclassman is paired with one underclassmen for training, and the manga follows Akari as she strives to get Aria to become her Amica.
Tantei Team KZ Jiken Note
๑
site
The stories center around Aya Tachibana, a sixth-grader who frets and obssesses over friends, family, grades, and more. One day, she joins the "Tantei Team KZ" (Detective Team Kazs) with four very idiosyncratic boys she met at cram school.
Fushigi na Somera-chan
๑
site
The story follows the everyday life of Somera Nonomoto who can use the strongest kenpo, Nonomoto Mahou-ken, which is inherited from her mother with her younger sister Kukuru.
Owari no Seraph: Nagoya Kessen-hen
๑
site
The story takes place in a world where an unknown virus has killed the entire human population except for children. Those children were then enslaved by vampires. The manga centers on Yūichirō Hyakuya, a human who dreams of becoming strong enough to kill all vampires.
Other anime
Miss Monochrome: The Animation 3; Noragami Aragoto; K: Return of Kings
You may be also interested in
live action/drama
, right? So here it is a list ~
Bakuman
Senpai to Kanojo
Ore Monogatari!!
Anohana
Itsuka Tiffany de Choshoku wo
Angel Heart
Kounodori
Kangoku Gakuen
Go-ji kara Ku-ji made
Samurai Sensei
Soredemo Boku wa Kimi ga Suki
Library Wars:Book of Memories
Oh and there are also two cute animation movie:
Tobidasu PriPara: Mi~nna de Mezase! Idol☆Grand Prix
and
Go! Princess Precure Movie: Go! Go!! Gouka 3-bon Date!!!
♥
There are other anime that I haven't wrote, they might be nice but at the first sight these are my favorites ~ what do you think? which one are you waiting for the most? Let me know!
(●´∀`●)